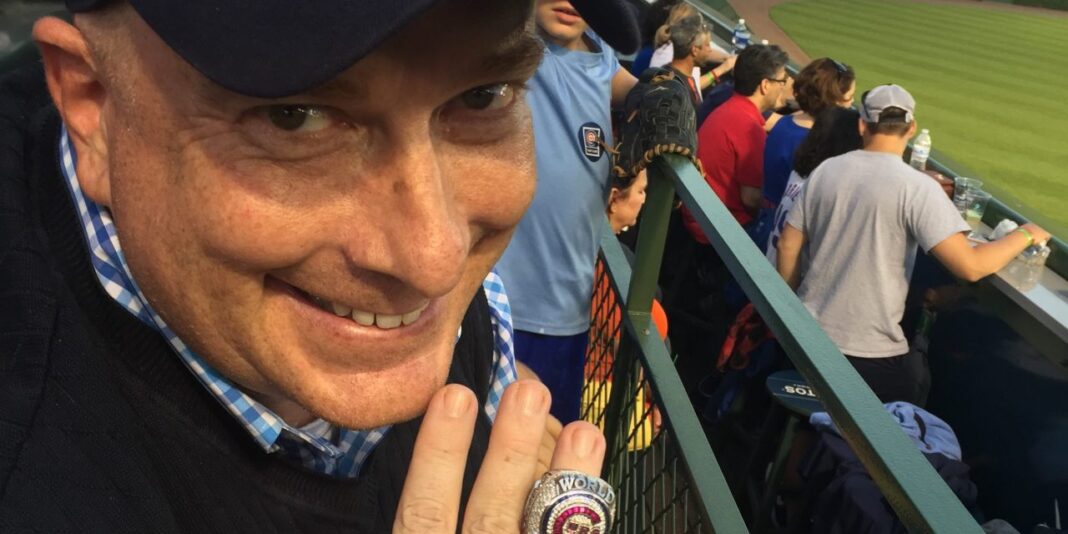 Six years ago, a new entrepreneur support org was formed with something to prove with very few resources. I created a gathering of friends and potential sponsors to try to recruit an expansion of a coworking space to the coast of North Carolina as a potential home for entrepreneurs.
Oddly enough, that gathering of 57 professionals was not successful in the negotiations for a decent salary for me to run the coworking space but was enough momentum to move forward with the creation of the Network for Entrepreneurs in Wilmington.
With the help of the new Ironclad Brewery with an ambitious owner, I began holding free events for entrepreneurs with great speakers from my previous decade of work across North Carolina. No one, including locals, though there was enough density of entrepreneurs at the coast for such an organization.
In late June 2020, the Startup Genome organization listed Wilmington as the third-best ecosystem in North Carolina, named in the top 100 GLOBAL Emerging Ecosystems and the third smallest US city to make the list. I will admit, even I was surprised to make the global list but it was earned thanks to nCino, UnTappd and others. New Hanover County now has the 4th highest density of entrepreneurs in North Carolina.
Now our challenge is to maintain and move up the national rankings. And that won't happen by staying within our comfort zone of simple events on sales, marketing, and raising capital. One of those previous comfort zones was thinking the beach was the only magnet we needed to attract companies and talent to the coast. The I-40 expansion has been open since 1990 and that did not help build the ecosystem prior to 2013 and the opening of UNCW CIE.
I would like to share the hard work of how the Wilmington ecosystem looked beyond our county lines for resources in what we call the Coastal Corridor. And what we are doing to raise the profile of the Southeastern NC region as we struggle to be seen beyond the headlines made by the much much larger regions like Raleigh, Durham, and Charlotte.
Lesson #1 – Early Entrepreneurs Don't Really Want Help Until…
Entrepreneurs and their advisors really don't like to work with organizations and bureaucracies until they run out of options. Face it, first-time founders and experienced entrepreneurs think they know it all and why should they work for someone else?
When I started first round in Charlotte in 2000, the great state of Mecklenburg was not participating in the Dot Com Boom as the new city of the New South. So I was working with entrepreneurs who had no programmatic support from the community beyond networking events to exchange business cards. Michael Praeger of AvidExchange was one of those early Charlotte entrepreneurs that is now a unicorn.
What I have found in the last 20 years of entrepreneur development is that the most desperate entrepreneurs are the first to show up for support with events held by entrepreneur development organizations. If you have some success there, the local investors who have portfolio companies on their last 90 days of cash will begin to participate. And when those companies find some success, then the real entrepreneurs come out of the woodwork and that is when the ecosystem booms with scalable startups.
The real entrepreneurs have had their heads down with blinders on and grinding day by day so they don't take the time to read the local websites with success stories about other local entrepreneurs. They hear about startup events from word of mouth from entrepreneurs, investors and mentors they respect. These entrepreneurs are disciplined and hungry enough to make the sacrifices needed to succeed.
In September, we will also be starting the Hustle and Harvest PREcelerator in September with the help of an NC IDEA Ecosystem Grant. The grant will benefit NEW, UNCW CIE, Genesis Block Coworking with help in the process from Dr. Karl Ricanek. We hope this program will fill in various knowledge gaps of local first-time entrepreneurs before they seek capital.
Lesson #2 – No Venture Capital is Not the Only Form of Fuel for Startups
In 2003 or in 2013, neither Asheville nor Wilmington had an active local venture capital fund. I helped and managed the start of BRAIN Angel Network in Asheville in 2003 and started the WALE Angel Network in November of 2015.
And no I don't have a rich family uncle that allows me to invest. I am not a qualified or accredited angel investor. And I don't invest the money of local angels. A network allows
the members to VOTE and INVEST their own money in the deals they like without approval from the naysayer in the back of the old image of the smoke-filled room. (Today maybe that room is filled with more HOT air than actual smoke) I find the deals within the regional ecosystem and let the angel members choose the deals that are a good fit. I also help the companies find additional resources after WALE investors get involved.
Yet I was able to start Angel Investor networks to help create some optimism in the local entrepreneur ecosystem. Sure, WALE is yet to have a true exit event since we started in 2015. Ok, if a startup gets 5-7-12 years to get from ideation to exit, an ecosystem and an angel network should get at least that much time too.
But more importantly, the other form of fuel besides SALES and venture capital can be SBIR grants. Small Business Innovation Research grants are when the departments of the federal government are required to invest a small percentage of their huge budgets into solutions for existing problems.
How did we solve this in Wilmington? We partnered with the First Flight Venture Center in Durham and their partner Eva Garland Consulting when they had a statewide tour of workshops. Thanks to Emil Runge of FFVC for helping with OpiAid who won a large SBIR grant.
Lesson #3 – Yes, Media Relations is Part of Building an Ecosystem
Let's face it, the mainstream media does not love writing about startups. The Innovate Raleigh organization has to pay to support a writer at the News & Observer and he does a fantastic job.
No, I don't push for media coverage as a "Look at me" despite my critics. I don't have enough support for a marketing budget and an article is 8 times more credible than a paid advertisement.
I am grateful that outlets like WRALTechWire gave me a channel to tell our story. From there, we expanded to more regional coverage from Charleston, Nashville, and Atlanta where we have the most-read story in 2021. Wilmington has also had great articles about the local entrepreneurs in Entrepreneur Magazine and Forbes Magazine.
Now we are going nationwide. In the first week of June, the Emmy nominated PBS TV business show Start-Up will be filming four local entrepreneurs and telling their stories about their startups. While I had hoped to tell the story of our tech and life sciences entrepreneurs, the show made it VERY clear that tech is difficult to show on television with images of entrepreneurs on laptops.
That is right! FOUR days, four episodes of a nationally televised show seen in 96% of American homes. The pitch to the producers took two years of persistence since they did not travel outside of Michigan in 2020. Special thanks to NC IDEA for Engage Grant.
Yes, We Still Have Some Branding To Do
We still have some work to do. After a WILDLY successful IPO on NASDAQ, even some in our own state who did not know nCino is based in Wilmington. Or the UnTappd HQ is in Wilmington even after the Private Equity investment. But you should know Wilmington is the home of the largest tech venture capital fund in the South with $645 million to invest in FinTech startups….sorry not sorry Charlotte. Canapi Ventures was able to raise that fund from 30 other banks with aggressive, assertive, and competent leadership of the fund.
But on a recent open Zoom webinar with a tech executive, investor, and influencer in Atlanta, I called out and said thanks for letting us participate with five entrepreneurs from Wilmington.
And the leader of the call said thanks for joining us from Delaware. Delaware? Time to make another pot of coffee or is it the time for the handoff to WINE?
———————
Jim R. Roberts has been working for 20 years in North Carolina with entrepreneur support organizations. Jim is the founder of NEW, WALE Angel Network, and Rojo Octo Ecosystem Consulting. Jim also works with the SEEN Network at UNC Pembroke.