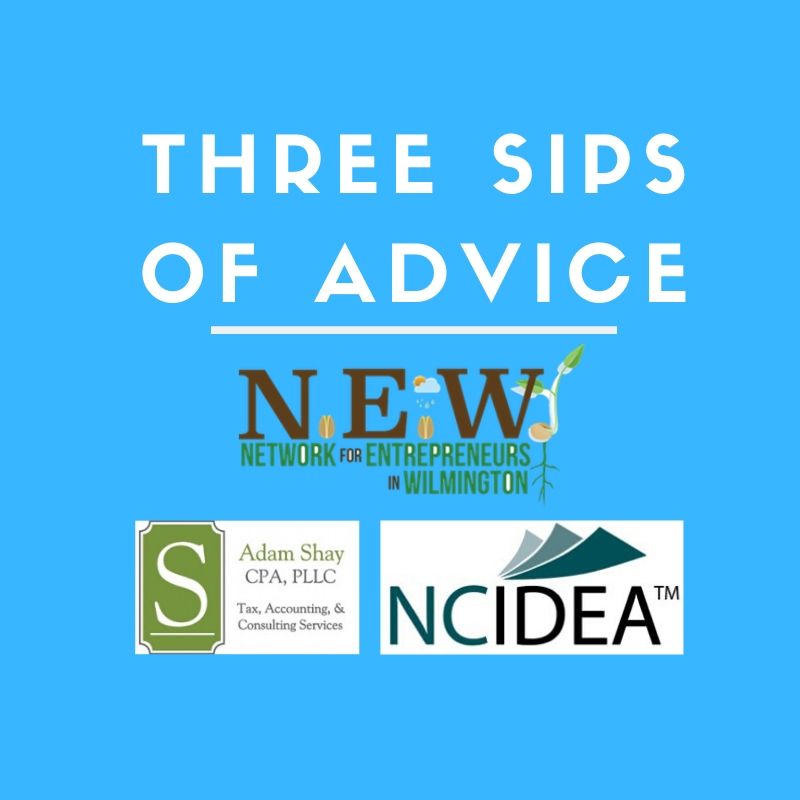 Get your mug of coffee ready (or an adult beverage) for 3 Sips of Advice.
This Thirsty Thursday edition is with Mark Wdowik of East Carolina Angels, the most recently formed Angel Investor Network in North Carolina.
3 Sips of Advice is sponsored by Adam Shay CPA and NC IDEA Engage Grant.
And a big thank you to Dante of ImpactWorks for the technical help.
Watch here – https://www.youtube.com/watch?v=ewq3EEUcsSk&t=14s
Mark is an old friend from when we both worked in the Charlotte market.
Mark was working in the tech transfer office of UNC Charlotte.
He then took a job working for Colorado State University in their tech transfer office, started and ran a venture capital fund and networked with the founders of the Techstars Accelerator.
If he looks familiar, he has spoken at our NEW events at Ironclad Brewery and spoke with me in Wilson NC at the Gig East series of events.
Here is the link to more information on the East Carolina Angels in Greenville, NC – https://www.eastcarolinaangels.com/
Connect with Mark here on LinkedIn – https://www.linkedin.com/in/mark-wdowik-a8580733/