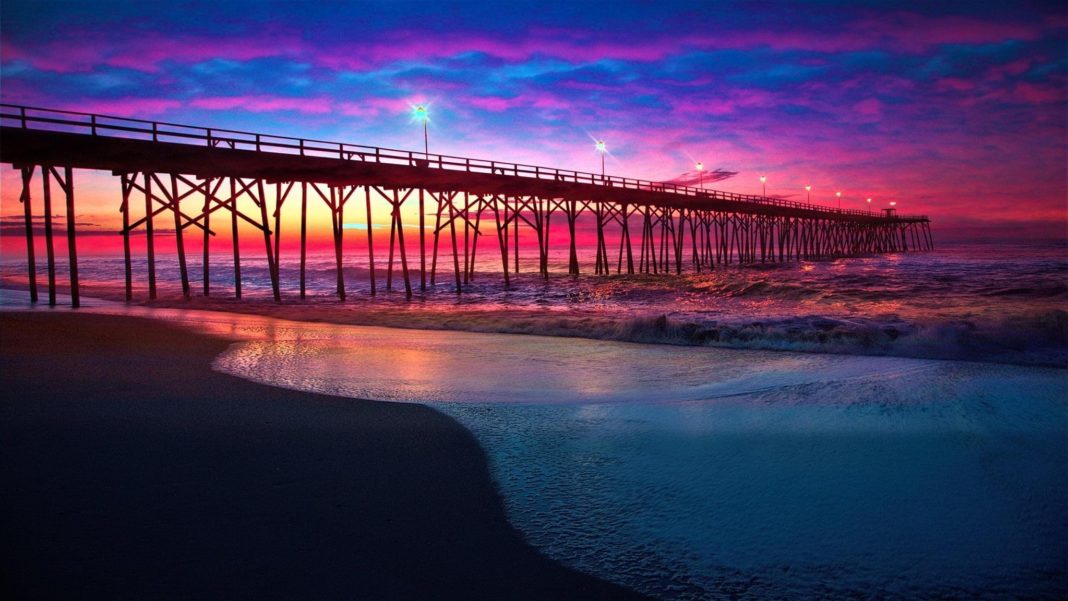 The 9th annual Innovate Raleigh conference last week was front loaded with the most successful local entrepreneurs that have achieved their wildest dreams and they gave insights to help the entrepreneurs participating in this virtual event hosted by the Raleigh (NC) Chamber of Commerce. This year's theme is the state of the Raleigh entrepreneur ecosystem by looking back at the 30 year old roots, the current state of innovation and what needs to be added for future success of the growing region.
https://www.innovateraleigh.com/summit-2020
To open the event, a high profile female life sciences entrepreneur, Cindy Eckert, discussed her last two companies that have sold for $1.5 BILLION combined and her current goal of making other women incredibly rich. She has used the proceeds of her successful exits to fund the Pinkubator or the Pink Ceiling business accelerator for female founded startups. Eckert is very active on social media and podcasts to share her knowledge to help additional female entrepreneurs on their journey. Her success has opened new doors for Eckert, including an appearance as a judge on Shark Tank. 
Eckert told a great story about the day of the initial rejection from the FDA and that the whole staff of Sprout Pharmaceuticals would need to update their resumes and LinkedIn profiles to find new jobs. But she was inspired by the overwhelming amount of communication of the women who wanted / needed her products from Sprout Pharmaceuticals. Sprout was acquired for $1 billion soon after the women's libido drug was eventually approved by the FDA. Eckert had raised all of her capital from Angel investors and family offices. Maybe that acquisition party is the celebration that led to the meme, "Rose ALL Day" as there are always fresh bottles of bubbly at the Pinkubator.
Is Pink the New Color of Success?
The software as a service (SAAS) company Pendo is widely seen as the scaling startup with the most potential for a HUGE return for early investors as one of the unicorns in North Carolina. Last year, Pendo announced they would be hiring 600 new employees. Raleigh is eager to see the new Pendo headquarters building being developed in downtown. And frankly the city is curious how much of the Pendo pink logo colors will be visible on the exterior of the building. I keep imagining a Pink shaded Batman kind of light signal from the rooftop of the new HQ but I assure you, the early investors in Pendo are eager to see the green of a future IPO on Wall Street.
Todd Olson is the founder of Pendo and is an unassuming yet confident entrepreneur. Olson has won almost every possible award that North Carolina has to offer but he is still hungry for more success for his team. He is one of the best examples of the North Carolina brain gain as a graduate of Carnegie Mellon. Todd came to Raleigh as part of another software company and eventually became an entrepreneur himself. He made it clear he likes to give feedback to younger entrepreneurs and invited the audience of this event to reach out if in need of a sounding board.
According to Pendo research in January, 80% of product features in the software developed by companies are "rarely or never used." This is the work that Pendo software overcomes to improve performance and drive customer loyalty of their client's products. Olson talked about the improvement of the web site at LabCorp as people want information about Covid testing. The Pendo product is used by product managers in a wide variety of industries. Olson has a new book about his industry that he is now promoting called "The Product Led Organization" which is available at Quail Ridge Bookstore and other local bookstores.
Pendo announced a $100 million raise last October and Olson told the virtual crowd that the company still has $100 million in the bank. With those kinds of resources in reserve, they are in the hunt to find additional tech talent to fill the new headquarters while other companies may be shedding costs in the current pandemic and the stress that has caused for other executives in uncertain financial times.
Advice After the Climb to the Top 
Much like Eckert, the success of Pendo has opened the eyes of Olson to new opportunities around the world. Pendo now has international offices including in Israel. He had some valuable advice for the entrepreneurs who were eager to learn from the earned wisdom of the entrepreneur that they admired. You could see the activity level in the virtual chat room spike with the attendees quoting his words like pinning the aspirational words to the walls of their offices.
Pendo was a very visible member and success story of the coworking space called HQ Raleigh, which recently changed their name to Raleigh Founded. The shared office space allowed a camaraderie among the fellow entrepreneurs and created a sense of community among the post work beers and pizza. Olson said there was great value in bouncing ideas off of other entrepreneurs, with the occasional startup event speakers or mentors that could be found in the hallways.
If entrepreneurs are able to raise a round of angel investor capital, can they get the investors to open doors to the other portfolio companies that can become beta testers, prospects and long term clients. Olson kind of gave the hint that there was really nothing to be lost just for asking the investors but that both sides could gain valuable insights into the potential of the startup they just invested in.
Olson also dismissed what he saw as some potential bad advice about entrepreneurs being too focused and having blinders on at the earliest stages of the company. He urged the entrepreneurs to be more flexible when entering markets and told stories about moving mountains by making promises of quick delivery of solutions for prospects who had pain points in their industries.
Overcoming Challenging Times
Things weren't always so rosy for Olson as he shared some stories about challenging times in his career in the industry. He stressed that leaders should always be transparent, speak directly and OVER communicate about the challenges and search for solutions. 
He told a great story about being open about the challenges of making a future payroll and despite the bleak statement to his team, not one of his employees left the company. Olson shared a common phrase among the early days of the pandemic that sometimes "flat growth is a win."
More Advice on Raising Capital
Olson made it clear that with all of the challenges that entrepreneurs have, you only need one investor to lead the round and then it gets a bit easier to find additional investors. Pendo only had 8 clients when they raised their Series A round. The company had many more offers for capital from investors from Silicon Valley if Pendo would be willing to relocate to the west coast. He made it very clear that he and his family are happy in North Carolina.
He had some specific advice for North Carolina entrepreneurs. RAISE MORE MONEY PER ROUND. Sure this sounds easier said than done, but that wasn't really what Olson was saying. He was trying to say that he wished he had raised $2 million instead of $1 million in the earliest round because he would rather have the breathing room and ease of mind of working on the product instead of the grind and concern of always raising money. He stated this to address a common concern from NC entrepreneurs about dilution and ownership percentage that comes with raising larger rounds of investor capital.
Olson said with a sly Cheshire cat smile that he currently does not have any concern about his ownership percentage. I would hope not as he sits on top of a pretty pink unicorn worth over $1 BILLION.
Jim Roberts is founder of the Network for Entrepreneurs in Wilmington, a non profit entrepreneur support organization at the coast in North Carolina. Jim also manages WALE, the Wilmington Angels for Local Entrepreneurs. He has been doing entrepreneur development in North Carolina for the last 20 years in Charlotte, Asheville, Durham and Wilmington. Wilmington, North Carolina was just named as one of the Top 100 GLOBAL emerging ecosystems by Startup Genome. Find Jim on Twitter at @RedSpireUSNC or Facebook at @NEWilm and the 3 Sips of Advice video podcast for startups.