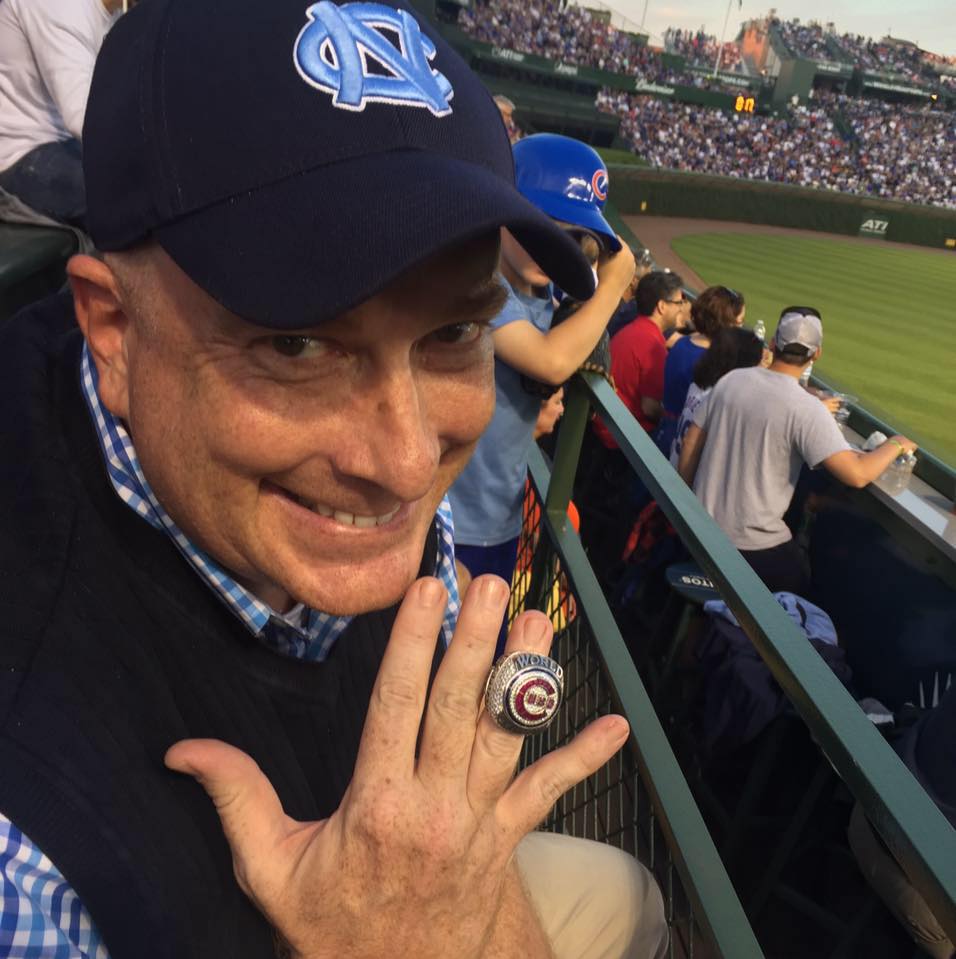 This is Global Entrepreneurship Week and today is the start of the NC IDEA Entrepreneur Ecosystem Summit where I will be presenting my work in Wilmington on a panel.
Despite the insanity of 2020, this has been a GREAT year for Wilmington startups but it has largely been overshadowed by the pandemic, national politics and concerns about a steady stream of hurricanes. Much like the maturity of a startup from ideation to a positive exit event, which takes 5-7 years for return on investment, Wilmington is now seven years into building the entrepreneur ecosystem, seeing results and real middle class jobs created. The Wilmington ecosystem is punching WAY above weight class as measured by population and innovation assets. 
But I know, I know, Wilmington is a place that believes, "Don't tell me about the labor, Show me the Baby." 
I knew Wilmington would not show much financial support at the start of the ecosystem because everyone wanted to see results first. The growth over the last seven years is undeniable and the impact of the entrepreneur support organizations is UNDENIABLE. So where is the support? The private and subtle hinting for support has not worked.
Well, after seven years of labor, …
Of course, the huge IPO of nCino on Wall Street is the largest business story of the year in ALL of North Carolina with the original backing of Live Oak Bank. These two well funded companies have done an amazing job of brain retention and attracting talent needed to scale a major company to heights that Wall Street respects. Between Live Oak Bank and nCino, they have hired over 500 UNC Wilmington graduates. On July 13th, nCino had the highest IPO first day stock surge of a new company since the year 2000 and was worth $7 BILLION. I would have to think the nCino IPO is the most positive news in Wilmington since the opening of I-40 in 1989. 
Next up in the fintech space in Wilmington is another Live Oak Bank spinout company as a joint venture with an Atlanta partner is called Apiture which recently announced a $20 million round of investment capital.  We know there will be more to come from the new $600 million venture fund for fintech startups called Canapi Ventures with the very talented team hired by the Live Oak Bank executives like Neil Underwood. Of course, not all of the Canapi Ventures investments will be companies located in Wilmington.
And we have all LOVED the local story of the Taylor family with the success of NextGlass / UnTappd and the huge investment by a large private equity firm from Boston. To start in 2012-2013 as just a father and son team and to grow to 125 employees with a downtown headquarters is very impressive. These were GREAT jobs for young professionals and maybe these employees will become entrepreneurs for the future of Wilmington. We are eager to see how George and the team launch the next venture TRU Colors Brewing into the universe.
On a slightly smaller scale, the PlayerSpace acquisition was also newsworthy as Todd John enjoyed local recognition including the Coastal Entrepreneur of the Year Award. Todd is unique in the coastal entrepreneur ecosystem with his not so Southern accent from the Pittsburgh region, and not to be confused with Pittsboro, NC. His software solution for sports leagues at institutions like the YMCA was acquired by Daxko of Birmingham, Alabama in January 2020. And the rumor is that Todd already has his idea for the next startup as he is still "young".
Logic Bay is the most recent local tech company that has been acquired. John and his team were the first signed tenant of the UNCW CIE incubator. We worked with him within the Bunker Labs network as John is a Veteran and his staff is full of veterans.
How did the ecosystem help these three companies? Truthfully only they know that answer. We have tried to help them all with regional and national media introductions, regional and national angel and venture capital investors and with introductions to wider North Carolina industry based organizations to put them on stage for presentations and awards that Wilmington startups have never won before. Wilmington has done the best job of any city of connecting to the Raleigh / Durham based assets and resources in what I have been calling the Coastal Corridor.
So What and Who is NEXT?
Also lost in the headlines this year, Wilmington North Carolina was named one of the top 100 Emerging Ecosystems in the WORLD. Yes tied for 91st in the WORLD and the third smallest US city on the list. And the third best city for startups in North Carolina which means we have leapfrogged some North Carolina cities that are larger since the Wilmington ecosystem started in 2013. This ranking by Startup Genome was released in late June and made headlines in every city on the list and created more questions in cities that did NOT make the list.
To be clear, this is not the first validation of the growth of the Wilmington ecosystem. When I was the founding Executive Director of the UNCW CIE incubator, we won a substantial grant from the SBA and won a trip to the White House as one of the top 100 incubators in the country after only 12 months of being open. A leader from the SBA program spoke at the first Coastal Connect program on the day it was announced that we had won the grant.
While that ecosystem ranking and report is a lagging indicator, there are more startup stories in Wilmington than just nCino, UnTappd and Apiture. The younger startups are more organic ideas that will require additional local, regional and statewide support to get off the ground but may not have the same family name and decades of corporate connections to boost their chances for success. Some of these resources need to be local but we continue to work with Raleigh/ Durham orgs like CED and First Flight Venture Center and statewide organizations like NC IDEA for their grant programs for startups that provide $10,000 and $50,000 grants as validation. 
According to the most recent Innovation Index report by Dr. John Hardin at the NC Department of Commerce, New Hanover County now has the 4th highest density of entrepreneurs in all of North Carolina. Of course again, Wilmington only trails Wake County of Raleigh and Mecklenburg County with Charlotte region.
Examples of great local startups include:
OpiAid has had a GREAT year in the headlines. There are very few companies in Wilmington who have gone through the hard task of writing a successful federal SBIR grant application and proposal. I can only think of three local companies who have won these grants in the last 7 years. And the reward for OpiAid was a $276,000 Phase I grant from the National Institutes of Health with more grants to come if the product stays on track. These resources required to scale a "hard science" company and frankly why the Research Triangle region of North Carolina succeeds more than the other regions of the state in innovation factors. These federal grants are validators for potential investors since the risk in the research and development is offset by these non-dilutive grants. (SBIR – Small Business and Innovation Research Grant)
Not only that, but OpiAid has joined a recent string of coastal startups who were selected by the North Carolina Tech Association as one of the Top Ten Startups To Watch. OpiAid also follows companies like nCino, UnTappd, National Speed and others to present on stage or in the demo room at the state's largest venture capital conference hosted by CED in Raleigh. OpiAid is now in the NC RIOT accelerator which should help them find corporate partners and investors. These examples are all great validation for this young company and their tech colution for one of Wilmington's biggest problems in opioid addiction. OpiAid is now receiving calls from investors from out of the region due to the validation points mentioned above.
Brilliant Sole is a company with a product with sensors and software that go in your shoes to sense haptic and balance movement with applications in healthcare, military and gaming industries. Brilliant Sole has attracted investment capital and was accepted into the NC RIOT Accelerator where they have 80 corporate partners. Founder Jeff Guard was one of the original tenants of the UNCW CIE incubator with a previous company he had started. Jeff has worked hard to promote his company at the international trade show for electronics companies called CES. The company continues to improve the product and has some large partnerships to announce in the coming months. The Wilmington Angels for Local Entrepreneurs (WALE) Angel Network is an investor in Brilliant Sole and we continue to make intros to additional investors.
WorkTok is an app developed by Lisa Leath and Wayne Hippo of PS Solutions Development firm. While Lisa is known for her Leath HR recruiting firm, the new app is in line with her career history. WorkTok allows employers to have an app that quickly measures employee engagement in the company and increases retention. Lisa and Wayne have been involved in promoting the app through the One Million Cups chapters in Wilmington and Durham. WorkTok was one of the winners of the Coastal Entrepreneur Awards in 2020.
Derek Schmidt of SWELL Systems has also done a great job of building a software company from a pain point that he saw in the web design and marketing industry from his other company called Design Loud. Derek was chosen to present SWELL Systems at the prestigious DigSouth conference this year in the Wild Pitch competition in front of investors in Charleston. Derek has also impressed some of the highest profile business leaders in the Durham region who have been mentoring him since an event at the Network for Entrepreneurs in Wilmington events at Ironclad Brewery. SWELL Systems has won awards from NC Tech Association and highlighted by CED at the investor conference and have moved to their own office space in downtown.
Lapetus Solutions is a gem that Wilmington has not promoted enough. Dr. Karl Ricanek of UNCW has worked to build a great facial recognition software product that partners with the insurance industry. After we introduced Karl to local investment leader Norvell Miller, they were able to raise an early round of capital. AFLAC Insurance is now a large investor but I am not sure if that crazy duck was who signed the deal. Karl and his teammate Norvell Miller have a team of 17 people and most of the team works out of the UNCW CIE incubator. Karl was just named to the inaugural statewide committee of the NC IDEA Black Entrepreneur Council.
EasyVote Solutions is one of the most interesting stories of the Wilmington ecosystem. Charles Davis and his brother Ron in Atlanta have created software for the process of city and county elections. EasyVote Solutions raised capital from Cary based Cofounders Capital after meeting the investors at a Network for Entrepreneurs in Wilmington event. The investors are very proud of the impact the EasyVote Solutions products had on the recent election cycle with the increased number of voters. EasyVote presented at the original Coastal Connect conference in 2014, the event that celebrated the one year anniversary of the opening of the UNCW CIE.
Girard Newkirk and his wife Tracey Newkirk have a new shared office and event space for minority entrepreneurs in downtown Wilmington called Genesis Block. Girard made a name for himself when his startup KWHCoin was chosen for the Black Founders Exchange event sponsored by Google. Tracey has her own consulting firm called UNEXO and is active in leading a group at the Wilmington Chamber of Commerce. Tracey had a management role at the Verizon regional office as the Director of Talent Acquisition and Strategy prior to UNEXO.
Where is the Excitement? How do we get 90% MORE of Wilmington to Care?
Besides the pandemic and hurricanes, how about some good business news in the local media? Jobs are always one of the hottest topics in the Cape Fear region. These entrepreneurs are creating GREAT jobs but where is the buzz and excitement for what they are building? Is real estate what gets the blood moving in Wilmington? Well of course startups are taking up more office space as they grow much like UnTappd, TRU Colors, the new Common Desk Coworking, Connected Investors and SWELL Systems.
We thought the success of nCino, UnTappd and PlayerSpace would attract new LOCAL investors with the FOMO (Fear of Missing Out) on the next set of deals. Instead, we now have Raleigh / Durham investors proactively making the first step and reaching out to our startups. This is VERY encouraging. Last year, we had an investor admit on stage that they had been ignoring the Wilmington ecosystem startups and of course they regret not being more receptive to hearing from our startups. It is common knowledge that while investors dislike losing money on deals that fail, their biggest regret is missing the deal that has HUGE success.
There seems to be a bigger buzz in Raleigh about what is happening in Wilmington. There was no coverage of nCino or Canapi Ventures in the business section of the local newspaper, local news web sites and local radio and tv stations. How does the local media ignore the news of a HUGE IPO or a new $600 million dollar venture fund, the biggest tech related fund in the southeast? Yes of course the Wilmington Business Journal covered the biggest stories but there is a bigger aim to reach a broader and more mainstream audience to attract additional support. We need the local citizens reading positive business news and building a sense of pride about the growth of the local economy.
Yet the Wilmington entrepreneur ecosystem gets regular media coverage in WRAL in Raleigh, in GrepBeat in Durham, DigSouth in Charleston, Hypepotamus in Atlanta and the Southern Startup Report in New Orleans. In fact, DigSouth has their own section of the news web site just for Wilmington startup stories along with other larger Southern cities.
And financial support for the local entrepreneur ecosystem and the entrepreneur support orgs? At Network for Entrepreneurs in Wilmington, our new annual sponsors are coming from out of town. We have begged for a local legal firm to become an annual sponsor for three years. Finally, Smith Anderson Law of Raleigh has now become a sponsor as they have found several Wilmington startup clients over the last 7 years. Dualboot Partners are software developers with their HQ in Charlotte have become a new annual sponsor. 
I knew Wilmington was a "SHOW ME the results" place but we now have the results, where is the financial and sponsor support to make more happen? We have 10% of the support of similar orgs in other cities. And WHY should you financially support these local entrepreneur support organizations? Because in past years, these supportive sponsors have found up to 30% of their new clients by referrals and actively participating as sponsors of our events and operations.
There is a modern evolution in economic development for job creation and that is around entrepreneur development and retention of the startups in the ecosystem to grow a regional economy. A nurturing environment for startup entrepreneurs to grow in your region requires early stage capital investment, access to talent and the bright spotlight to help the companies spread the word about their products to find new clients and partners. When local entrepreneurs succeed and the story is told, that can act like a magnet to attract more entrepreneurs and this is already happening.
Jim Roberts is founder of the Network for Entrepreneurs in Wilmington, a non profit entrepreneur support organization at the coast in North Carolina. Jim also manages WALE, the Wilmington Angels for Local Entrepreneurs. He has been doing entrepreneur development in North Carolina for the last 20 years in Charlotte, Asheville, Durham and Wilmington. Find Jim on Twitter at @RedSpireUSNC or Facebook at @NEWilm and the 3 Sips of Advice video podcast for entrepreneurs.