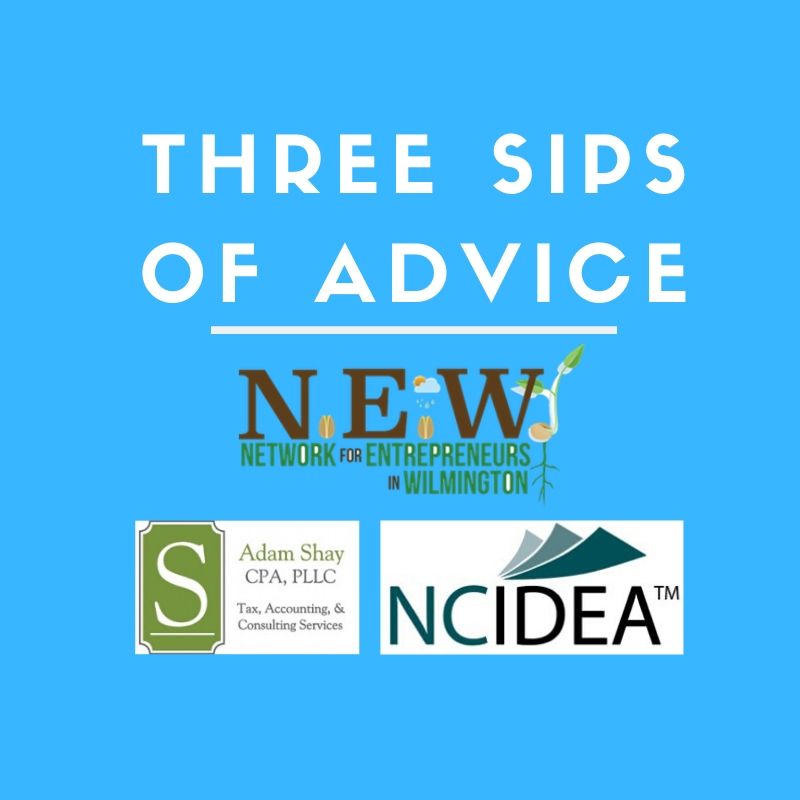 Happy Thirsty Thursday tribe.
We have another familiar guest on our 3 Sips of Advice video podcast. Mr Frank Pollock
Link to podcast – https://www.youtube.com/watch?v=c2DwPy9WQlk
You may remember Frank Pollock from our 2018 Focus Group event and he presented Social Haven value proposition at the Mystery Startup Theater in 2019.
Frank is a marketing expert with experience with Proctor and Gamble consumer products, and now has his own firm – The Pioneer Group https://www.linkedin.com/in/frankpollock/
Frank is also working with NC IDEA to help startups. (Get in your application soon!)
Frank was also on the JV basketball team at UNC Chapel Hill.
3 Sips of Advice is brought to you by Adam Shay CPA, NC IDEA Engage Grant and with tech help from Dante at ImpactWorks.
Here is the link to the podcast – https://www.youtube.com/watch?v=c2DwPy9WQlk