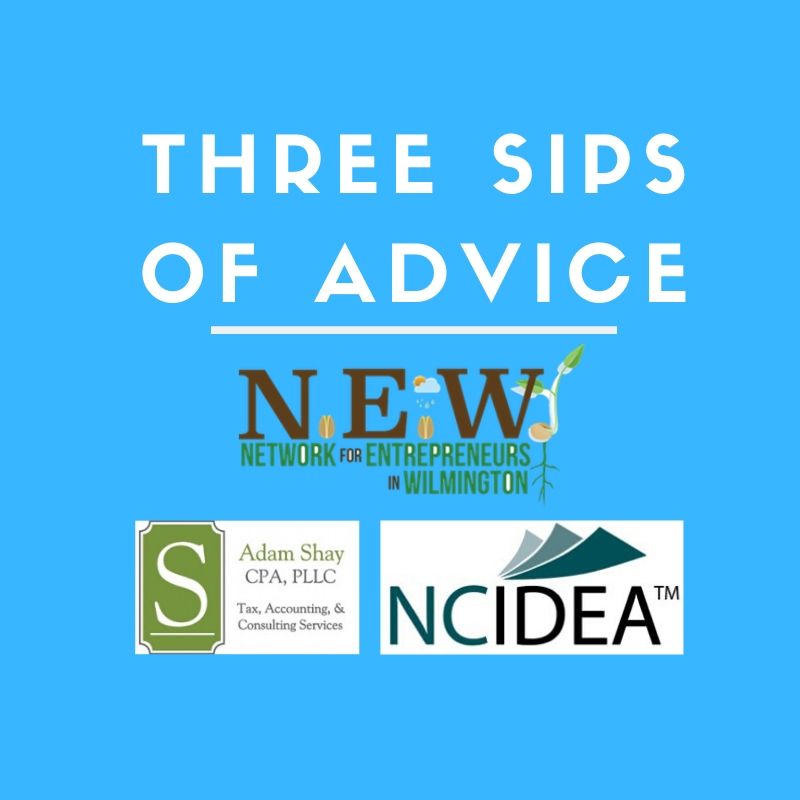 Happy Thirsty Thursday, the day we try to post all of the new episodes of the video podcast.
On this episode of 3 Sips of Advice, we have an old friend in a new location , Mr. Aaron Houghton.  Watch here – 3 Sips of Advice video podcast
Aaron is the cofounder of iContact email newsletter software that sold for $169 million to Vocus.
And they paid it forward by making a HUGE donation to the entrepreneur support organization who helped them along the way from formation to exit. https://www.wraltechwire.com/2012/03/14/icontact-founders-donate-270000-to-ced-after-sale/
Our short form video podcasts are sponsored by Adam Shay CPA and NC IDEA Engage Grant. And a special thanks to Dante of ImpactWorks Design of Wilmington.
Here is the episode – 3 Sips of Advice video podcast
I first met Aaron in western North Carolina as his father worked at Western Carolina University while I was building the entrepreneur ecosystem in Asheville.
Aaron met his cofounder Ryan Allis at UNC Chapel Hill and they studied under UNC professor Ted Zoller at the Flagler Business School.
Aaron also had a company called Preation that did web design and marketing.
Aaron has picked up and moved his family to Colorado where he has become a part of the Boulder, Colorado entrepreneur ecosystem that is known for Techstars.
Aaron has just started The Founders First System – Founders First is a community of founders who have experienced the chronic stress, anxiety and life-impacts of entrepreneurship firsthand. Our mission is to make your journey easier. The Founders First System focuses on the intersection of self-care and business goals, keeping you mentally and physically strong while you build your company. There are thousands of frameworks out there to improve businesses.
Learn more about Aaron – LinkedIn
https://www.linkedin.com/in/aaronhoughton/